Josh Duran is a fourth generation home builder and while growing up his life centered around real estate. You have probably seen him on those wonderful television ads his parents still run for Duran Homes. Yep, that little boy saying "If Anybody Can, Duran Can" is Josh. He was born and raised in Jackson, Mississippi. His life experiences in and around the industry has given him the ability and knowledge to assist you in every area of real estate.  He is proud to have developed beneficial relationships with lenders, inspectors, contractors, and a wide range of housing professionals. Whether it is selling, buying, property management, building, foreclosures, or short sales let him put his expertise to work for you.
Josh loves his job and seeks to constantly evolve and grow while overcoming any challenges he faces in real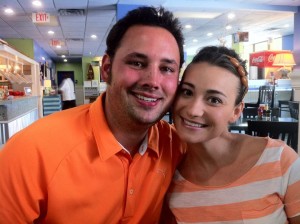 estate. In every real estate transaction, the buyer and seller have diametrically opposed goals, but they have one thing in common:  a knot in their stomachs from stress and anxiety. One of the most stressful experiences in life is buying and selling a home, but you can count on Josh to guide you through the process from beginning to end and make your transaction as smooth as possible. Josh invests a great deal of time, energy and money to ensure not only the highest sales price possible for your home, but that the process — your experience — is as smooth and stress-free as possible.
The real estate business creates a strong tie between Josh and his valued clients. His goal is to provide you with the knowledge to make an informed decision, represent your interests, and provide you with great service and attention that is unsurpassed. He greatly appreciates the opportunity to serve you.
Josh believes in the future growth of Central Mississippi real estate and that is why he owns multiple investment properties in Hinds, Madison, and Rankin Counties. Josh lives in Rankin County with his wife, Emily, and daughter, Eliza.